A foreclosed property offers a lot of advantages for real estate investors. Aside from the obvious benefit of buying the property at a lower price and selling at a much higher price, there are other ways to profit from foreclosed properties, and they are discussed below.
Flipping/rehabbing
A foreclosed property can generate a higher profit if you have it rehabbed. What is flipping or rehabbing? It is purchasing a property in its dilapidated condition, fixing it, and then selling it for a profit. When it comes to pricing the property, you need to consider the cost of the building, the total rehab cost, and the current market value of the property. Flipping a property is a profitable way of making money in the real estate industry. However, the task can be tedious and exhausting. If you don't have the time and patience rehabbing a foreclosed property, then might as well use other investing strategies.
Residual income source
Considering that you buy a foreclosed property and, later on, realized that you cannot sell the property that quickly. The best thing to do is to turn it into a secondary source of income. A lot of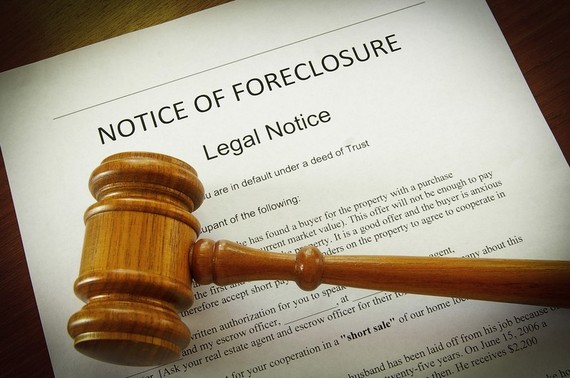 investors do this, especially if the foreclosed property is in the stagnant market. Real estate investors have the property rented out so that it will generate a continuous flow of income. As a matter of fact, many real estate investors purposely purchased a foreclosed property to turn it into something that will produce a constant flow of revenue. Before buying a foreclosed property, you should check the property whether or not it meets your criteria, check the price and do not hesitate to negotiate with the bank. Aside from turning the property into something that will give you a monthly income, you can also avail tax benefits considering that you are going to hold the property for long. If you are tired maintaining and managing the property, then you can have it sold provided the property value appreciates.
Wholesaling
Wholesaling is another great way of profiting from foreclosed properties. In fact, it is ideal for novice real estate investors as well as to those with a small capital. In this method, you search for a foreclosed property, negotiate the price, and eventually sell it to another investor who are looking for properties to flip. You can also offer it to investors who are looking for properties that provide monthly income through property rental. As a wholesaler, your job is to get the house under a contract with other real estate investors. To make instant money, you should have potential buyers ready, know the kind of properties they are looking for, and work from there.
Wholesaling will not let you generate as much money as flipping/rehabbing, but you can make a decent amount of money from it. The perks you get as a wholesaler is you can work even if you don't have enough capital. As a matter of fact, you can close a deal without money at all. The risk is lesser when compared with other real estate investing strategies.